eXstream Solutions Partners with Superwings to Deliver Wireless E-Learning Solutions

CAMBRIDGE, MA. (February 28, 2001)-- eXstream Solutions intends to combine its E-Learning technology and services capability with SuperWings wireless application offerings to create a comprehensive suite of products. "Wireless technology applications will further E-Learning's reach by delivering anywhere, anytime access to live and on-demand courses, via a number of handheld devices" says Aby Alexander, President and CTO of eXstream solutions
eXstream will serve as SuperWings' official e-Learning Solution Provider in order to bring online learning applications to any smart phone, personal digital assistant (PDA), advanced pager or other mobile device.
SuperWings provides a flexible mobile application platform built on a modular wireless architecture. This technology enables companies to implement complex wireless solutions that provide users with instant and easily accessible information.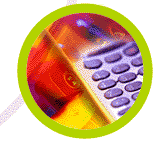 When this platform works in conjunction with eXstream's streaming media technology, it creates a highly scalable, wireless application that provides users with the ability to access and transmit information through their wireless device. Possible uses include, wireless online registration, sending and receiving class assignment, access to class, movie or sports schedules, and e-commerce transactions.
About eXstream Solutions
A leader in delivering live and on-demand multimedia-based e-learning solutions, eXstream Solutions enables educational content providers and Global 2000 organizations to create, manage and deliver content within a virtual classroom environment. eXstream's Open-Learn product suite provides users with a more compelling online learning experience by integrating live and instantly archived on-demand audio, video and text with collaboration tools and interactivity. As a result, eXstream's software and infrastructure transforms traditional trainings into valuable content across the extended enterprise.
About Super Wings
Super Wings offers patent-pending QuickSense technology, a scalable, flexible mobile application platform build on a modular wireless architecture, that enables rapid development of custom wireless solutions and logic engines that perform highly intelligent content transformation.
For further information,
please contact:
Mr Adam Zotkow
adamz@exstreamsolutions.com
New York:
eXstream Solutions
Tel: 646-495-6301