eXstream Solutions Announces the Release of New Multimedia Creation and Publishing Tool
OpenLearn Producer Set to Define the Way E-Learning is Captured, Managed and Delivered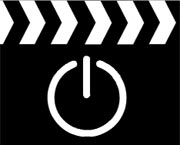 CAMBRIDGE, MA (February 6, 2002)- eXstream Solutions, Inc., a leading provider of multimedia-based e-learning solutions, today unveiled OpenLearn Producer, the newest member of the OpenLearn product suite. Utilizing Producer, instructors can easily author, edit and deliver a comprehensive live and on-demand rich media experience to the desktop of their target audience. Producer enables corporations to quickly and effectively create highly customized e-learning courseware integrating video, audio, text and graphics along with interactive chat, quizzes and polling.
With the introduction of OpenLearn Producer, eXstream Solutions' provides a comprehensive suite of products and services designed to meet the diverse needs of today's training organizations. OpenLearn Producer is a first of its kind product that enables an instructor, through a straight-forward, non-technical process, to easily create an interactive, multimedia-based course. Each course can be created and distributed live and instantly archived for on-demand viewing.
"OpenLearn Producer is a revolutionary new product that has the power to dramatically improve the virtual classroom-based learning experience. Finally training organizations can easily create effective and organizationally relevant e-learning courses utilizing multimedia and interactivity to generating a highly personalized learning experience for each student." Said Tim Quinn, eXstream Solutions Chief Executive Officer.
The core features of the OpenLearn Producer include:
• Course Authoring: Instructors can create class materials using familiar authoring applications while using the Producer software to easily convert these materials to web-enabled formats. Using a proprietary automated system, multimedia is captured and encoded from any video source or file and synchronized with the appropriate supporting material. This process encourages the creation of highly specific course modules or knowledge objects which can then be compiled to form a class or a series of classes.
• Course Archiving: All course elements including audio, video and support materials are instantly and automatically archived. These archived elements are uploaded into an intelligent directory structure on secure web infrastructure to wait publishing or further editing.
• Course Editing: Each individual class, module, or course element can be edited, re-synchronized and uploaded using the Producer software. In addition, the instructor can use the editing function to produce a class using pre-recorded media and support slides. The creation and editing feature ensures content relevancy and minimizes the impact of making changes to a particular course.
• Course Publishing: Each class can be designated for live viewing, on-demand viewing or both at the course creation and authoring stage. In a live environment all course elements are intelligently published to the appropriate web infrastructure and can be distributed to a public or private audience.
Once courses are created and published using OpenLearn Producer, students can gain access to each course through the OpenLearn Virtual Classroom, the student's web-based access point and online learning environment.

About eXstream Solutions, Inc.
A leader in delivering live and on-demand multimedia-based e-learning solutions, eXstream Solutions enables educational content providers and Global 2000 organizations to create, manage and deliver content within a virtual classroom environment. eXstream's Open-Learn product suite provides users with a more compelling online learning experience by integrating live and instantly archived on-demand audio, video and text with collaboration tools and interactivity. Open-Learn leverages robust digital media storage and delivery capabilities to manage this valuable content. As a result, eXstream's software and infrastructure transforms traditional trainings into valuable content to be delivered across the extended enterprise.

eXstream has offices in Cambridge, Massachusetts and New York City. For more information on OpenLearn, please contact:
Adam Zotkow, Director of Business Development. Email:adamz@exstreamsolutions.com, or call 646-495-6301.